Grasses
Grasses build the foundation for life. They bind the earth, preventing water and wind erosion. They are the base of the land food chain, feeding all wildlife including ourselves. Major foods – rice, corn, wheat, bananas and sugar – are grasses. They hold every texture and color.
Ultimately, grasses are the most valuable resource and responsibility of humankind. Forty percent of U.S. land was once dazzling prairie.
Even on our small plots of fenced-off land grasses offer us joy and the opportunity of no work. Natural grassland and cropland are not similar. Grassland is vastly richer and more supportive of life than conventional agriculture.
In Wes Jackson's words, "The plow is deadlier than the sword."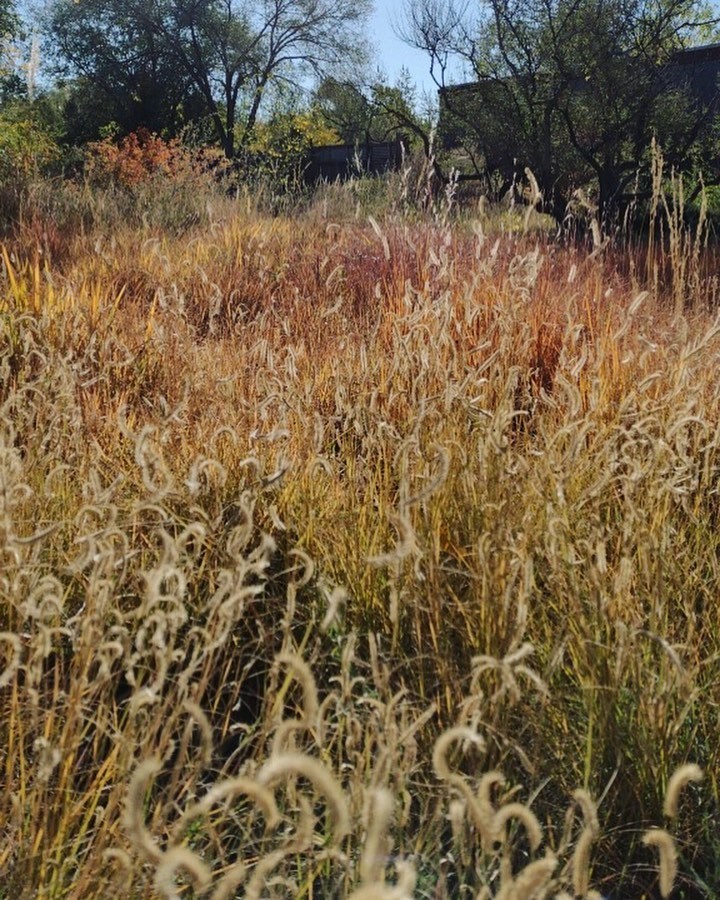 Grass Seed Mixes
B1020
Dryland Blend
C&W Zone 3
Multi-purpose blend of native grasses for home land-scapes, meadows, dryland pasture, forage, reclamation. Adapted to varied soils and terrain in areas receiving 10-25" of moisture per year. Contains Blue Grama, Sideoats Grama, Indian Ricegrass, Slender Wheatgrass, Galleta, Alkali Sacaton, Sheep Fescue and Little Bluestem.
Height: 3 ft. For a truly colorful and ornamental effect, add a Wildflower Meadow Mix.
Seeding rate for a meadow: 2 lbs. per 1,000 sq.ft.
Reclamation seeding: 30 lbs. per acre.
B1025
Sandy Soil Stabilizer
W Zone 3
Sandy soils really blow – the West Mesa in Albuquerque (whew!), Tucson, etc. These grasses can help. Be sure to establish them carefully. Then they will show their strength. Indian Ricegrass, Sand Dropseed, Sand Lovegrassand Alkali Sacaton. Wild look, 3 ft. tall.
Seeding rate: ½ lb. per 1,000 sq. ft. Reclamation seeding: 10 lbs. per acre.
B1010
Summer Green Lawn Blend
W Zone 3
Tough native blend of Blue Grama and Buffalograss for lawns or meadows that need little water once established. These warm season grasses complement each other: Blue Grama is both a bunch and sod-forming grass and Buffalograss is a sod- former that can also spread by above-ground runners. Blue Grama germinates first, while Buffalograss fills in over time. Both are low growing, but mow a couple of times a year for a tidy appearance. Unmowed, the soft texture is inviting or add wildflowers for a diverse meadow.
Seeding rate 2-3 lbs. per 1,000 sq ft.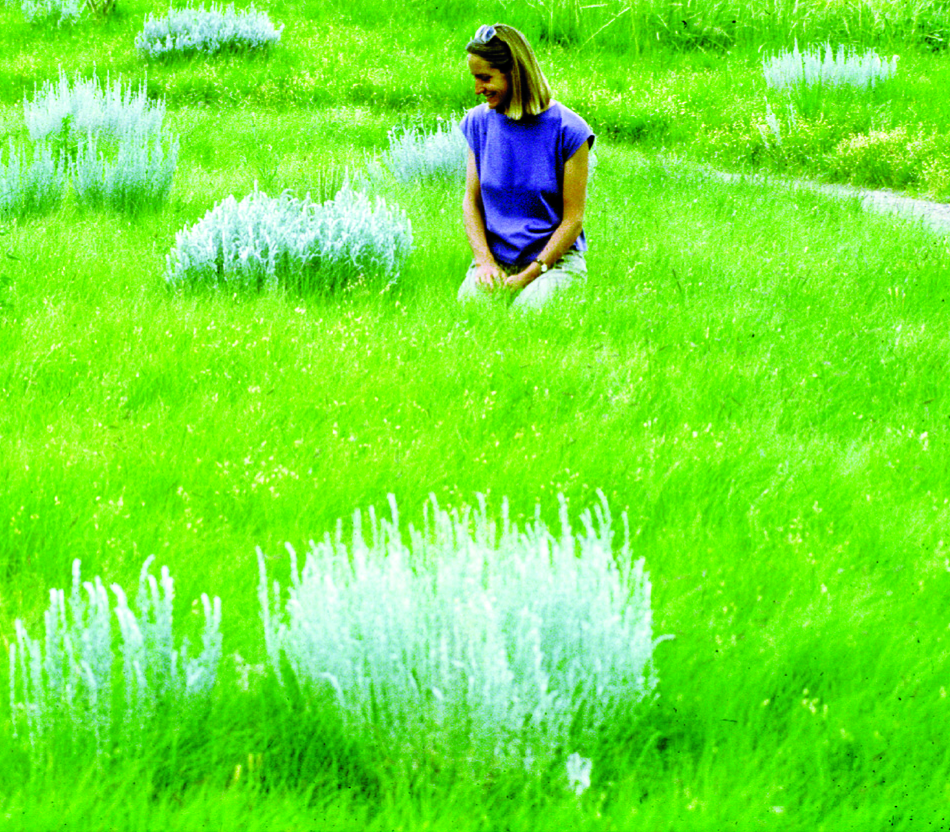 C – Cool Season Grasses
are the first to start growing early in the spring and stay green longer into the fall. They go dormant in mid-summer unless given lots of water to keep them actively growing. Plant them early spring, summer (with extra water) or early fall.
W – Warm Season Grasses
are green during the hotter months, go dormant and turn beige when it gets cooler (also during hot, dry spells without extra water). Seed ripens in early autumn. Sow in autumn, or in late spring. Protect carefully by covering with soil or mulch. Warm season grass seed requires warm soil temperatures to germinate. Warm season grasses are usually more drought tolerant and therefore good choices.
M-51 Binder – A natural glue made from plant material, binder holds seed and mulch in place. Especially helpful in windy or sloped areas. Broadcast seed and mulch, then spread Binder on top. Water to make the Binder gluey.
2 lbs. per 1,000 sq.ft. for flat areas, more on steep slopes or exposure to wind.